Custom Orthotic Footbeds
Improve your health and well-being from the ground up!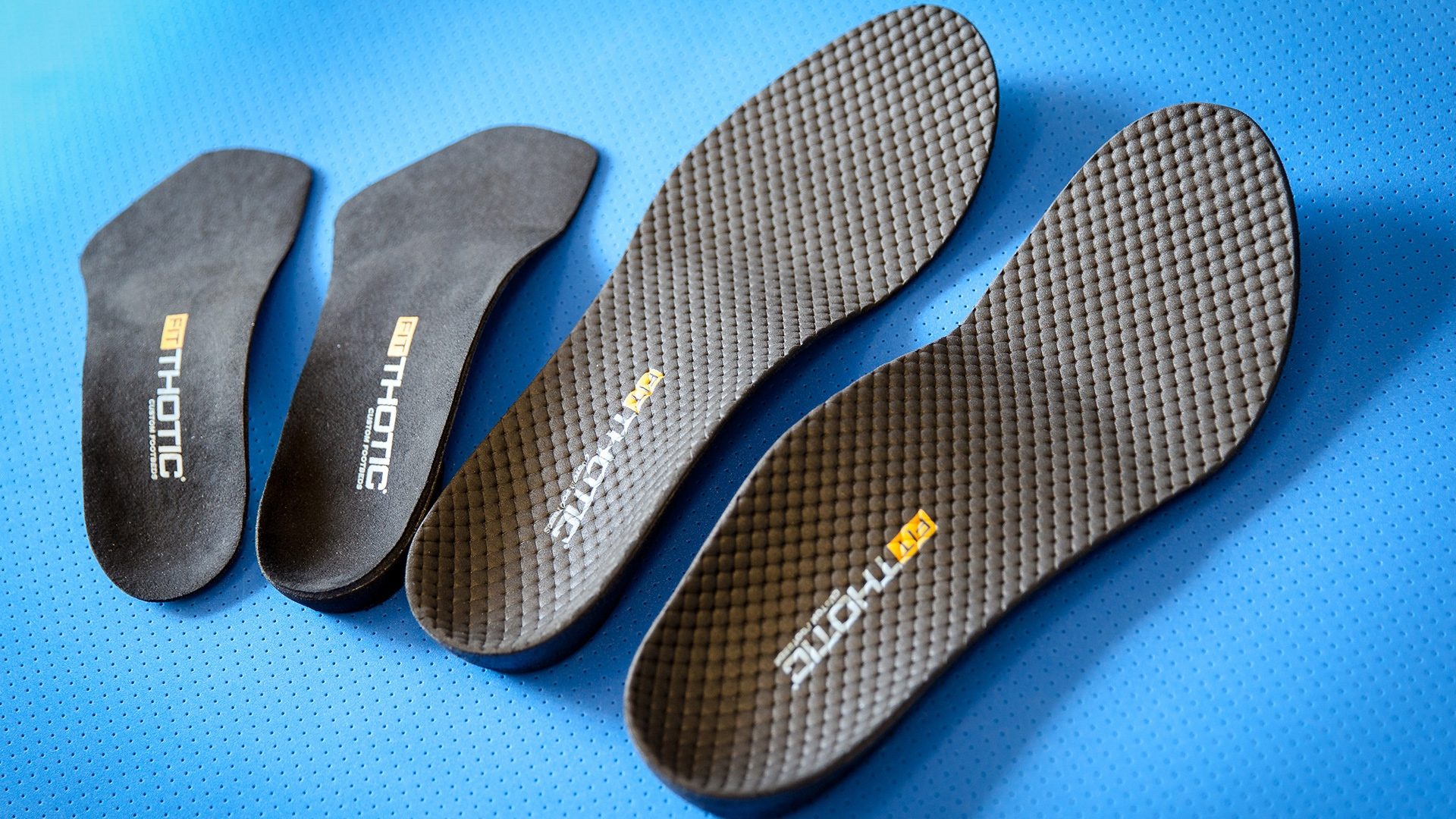 Built For Your Feet
Why Choose FitThotic Custom Footbeds?
Everyone can benefit from FitThotic custom orthotic footbeds at one time or another. It is our job to offer materials combination and fabrication techniques that best fit your needs. Unlike ordinary, over the counter foot aids — which are designed using generic foot shapes — FitThotic uses an impression of your feet to create a corrected and balanced CAD file (Computer Aided Design) to create your custom footbeds. Our philosophy is that if the product is not comfortable, it won't be worn, therefore, it is not doing the job. Our goal is to exceed your expectations.
Benefits of Your FitThotic Custom Orthotic Footbeds
Makes tired feet feel better.

Enhances sports performance from the ground up!

Helps prevent sports injuries with proper alignment.

Recommended by doctors to correct faulty foot mechanics.

Often alleviates knee, hip and back pain.
Image caption

Custom footbeds view 1

Custom footbeds with fit kit

Custom footbeds two pair view 1

Custom footbeds low volume view 1

Custom footbeds 1 pair view 2

Custom footbeds 1 pair view 1