Who we are
Meet Vince
Vince Catania, founder of FitThotic, grew up as an athlete in Portland, Oregon. After completing his bachelor's degree at the University of Oregon in 1985 he went on to post graduate work at the University of Colorado. Course work included anatomy, physiology, kinesiology and biomechanics. He furthered his training at Northwestern University school of orthotics and prosthetics and was board certified as a Pedorthist in 1996. Vince has been involved in the study of the human structure and has been building foot orthotics for over twenty years.
What our happy customers say
Customer Reviews
Try Orthotics Before Surgery
After using your FitThotics for a month, I find your orthotics to be nothing short of amazing. The first walk I took in them was almost like retraining my feet, gait and posture. Now it feels like my feet have been realigned to their natural state. My knee pain has all but gone away. I wish more people were advised to try orthotics before having their knees cut up by surgeons.

— Jeff S.
I highly recommend Fitthotics
Orthotics made by Vince really work. They've aligned my stride in all activities - I use them for walking, running, hiking, and skiing. I highly recommend Fithotics to anyone who wants to improve their sports performance.

— Emily Rose
No Pain When I Walk
Just wanted to let you know how awesome your orthotics are for me. I appreciate having no pain when I walk. They are so effective I even use them in my slippers. Thanks a lot, FitThotic!

— Steve M.
A Product That Works!
I've been an avid off-road runner for years, but have always had trouble with pronation, causing some bad blistering on my feet. I have recently added a FitThotic Foot Care Orthotics footbed to my running shoes and my blistering problem has diminished considerably, not to mention the more stable and balanced feel that I'm experiencing. I've found a product that works!

— Tony
Struggling with Serious Knee Pain
I just wanted to say a HUGE thank you for the orthotic footbeds. They are an absolute 100% total game changer for me. I've been struggling with very serious knee pain for 6 months and had basically abandoned my road bike....The orthotics have made a huge difference in my physical comfort and mechanical capability on the bike. I can't thank you enough.

— Terry E
They're Working Perfectly!
I ordered a pair of orthotics from you a few weeks ago. Just wanted to let you know that they're working perfectly! The lower profile allows me to use them in just about every shoe I have and the arch support is just right. You now are my orthotic supplier!

— Paul Y.
They are Great!
I have been running for twenty years and have had orthotics for most of that time. I started running in Fitthotics about a year and a half ago. They are great! They give me good arch support and control my foot motion without the weight of other orthotics. I recommend them to all my running patients.

— Barbara Clark, PT
Increased Sense of Performance
In the past I always just used the pads that came with my shoes or boots. I did not think anything of it until Vince introduced me to FitThotics. It made a big difference especially in my athletic shoes and ski boots! There was less arch and foot fatigue and increased sense of performance immediately.

— Kelly
Thank You!!!
Hi Vince. Have been meaning to catch up with you re: my new orthotics to tell you that I absolutely love them! I've had several days off and on of pain free feet. What a blessing! And I can only believe that it will get better. Thank you again for taking such good care of me.

— Corrine M.
Thank you for your help!
I was impressed with the interest that you took when speaking with me and with your knowledge of your field. When I tried the orthotics that you made for me, I was immediately aware of the increased level of arch support when compared to the ones made by the podiatrist. I can now stand in a boat and fish for hours without any discomfort!

— Dr. A. G. Burley
The Fitthotic Product is Superior!
I'm a trail ultra marathoner with my distance of choice being the 100 mile events. I started working with Vince three years ago due to foot pain and bad blisters. Since working with Vince I've completed five 100 mile events with no pain and no blisters. My feet don't move around in my shoes anymore, hence no blisters. I recommend Vince to all my running friends. The Fitthotic product is superior!

— M. McCarthy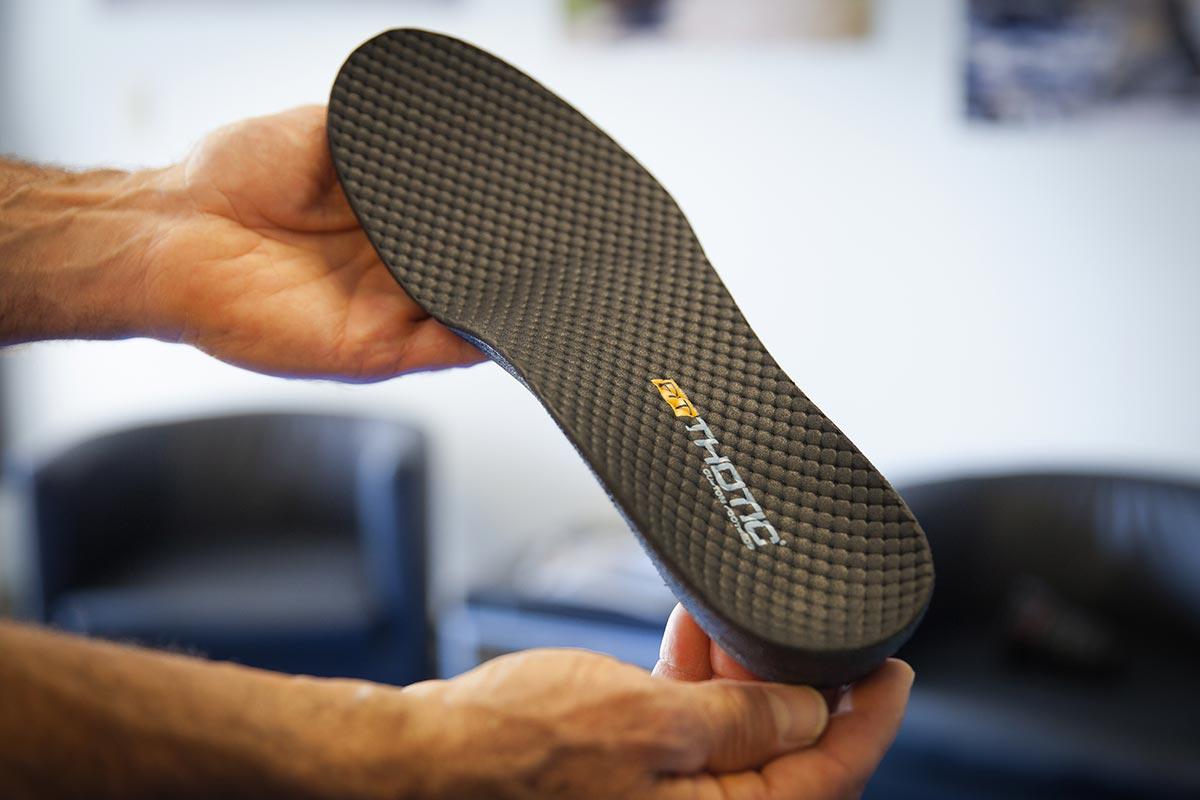 Factory Direct Savings
Order your first pair today for $119 with free shipping.
Order Yours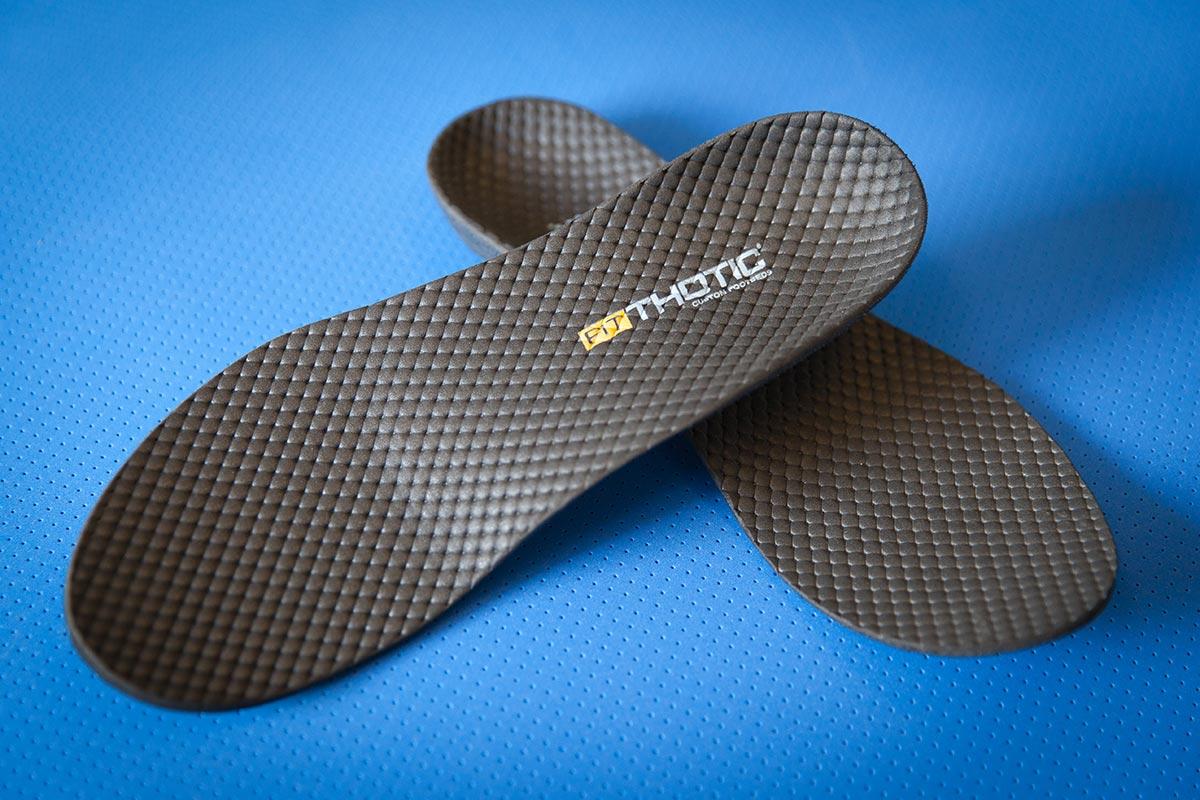 Need a custom fit?
In most cases the fit-by-mail process offers a great solution. Sometimes your foot care may benefit by a Professional Fit at our Portland or Bend, Oregon factory locations.
Contact Us